The Scope of Activity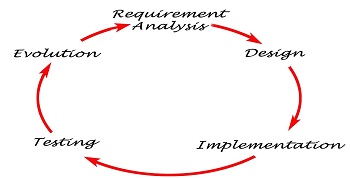 Product and Portal Development
With its skilled software professionals, a mature development cycle and excellent infrastructure CygNET offers complete software development life cycle (SDLC) services for software products or portals. From Concept to Delivery, our engineers ensure timely deployment, with expected quality and within projected budgets.
Consultancy Services
CygNET Systems Pvt. Ltd offers Consultancy and Trouble Shooting services to other software development teams and organizations.  Our experts work with your in house software developers  offering skilled advice to ensure derailed and delayed projects get back on track. We assist by fine tuning requirements, tweaking design & analysis,  and removing technical road blocks.
Software Bug Fixing
CygNET specializes in offering optimum technical expertise for the development, support and maintenance of already developed software modules or products. This support maybe in the form of additions & modifications to existing software modules or features additions to already developed software products.