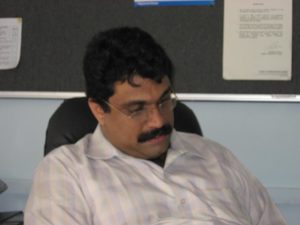 Mr. Zarir M. Karbhari
Mr. Z. M. Karbhari is the Founder and Managing Director of CygNET Systems Pvt. Ltd. He also is the Chief Architect of CopyNotify! (formely USB CopyNotify!).
He has a Bachelor's Degree in Civil Engineering with a specialization elective in Computer Aided Design and also a Diploma in Computer Aided Engineering & Finite Elemental Analysis.
'Programming Solutions should cater to the customer's requirement and not the programmers requirement' has always been the underlying principal in his decision making process right from inception of CygNET Systems Pvt. Ltd.
Mr. Karbhari ensures he is directly involved in customer support, programme management as well all delivery / deployment implementations.